5 More Effective CV Examples To Attract Hiring Managers
by
Aisya
Apr 21, 2017 pada 10:24 AM
Did you know that there are many ways to create a CV? Yes, it's true. You're not bound to create a normal and mundane CV! Go ahead and explore new stuff on how to create a unique and awesome CV. Here, Maukerja compiles 5 cool methods on how to create an awesome CV and trust us, these methods do not require you to use a single piece of paper.
As a jobseeker, you need to know that recruiters on average take only 6 seconds to make a decision by looking at your CV. Yes, you read it right, so do you think your CV is doing okay? It's time to be creative! Check out these awesome ways on how to create one!
1. The Infographic CV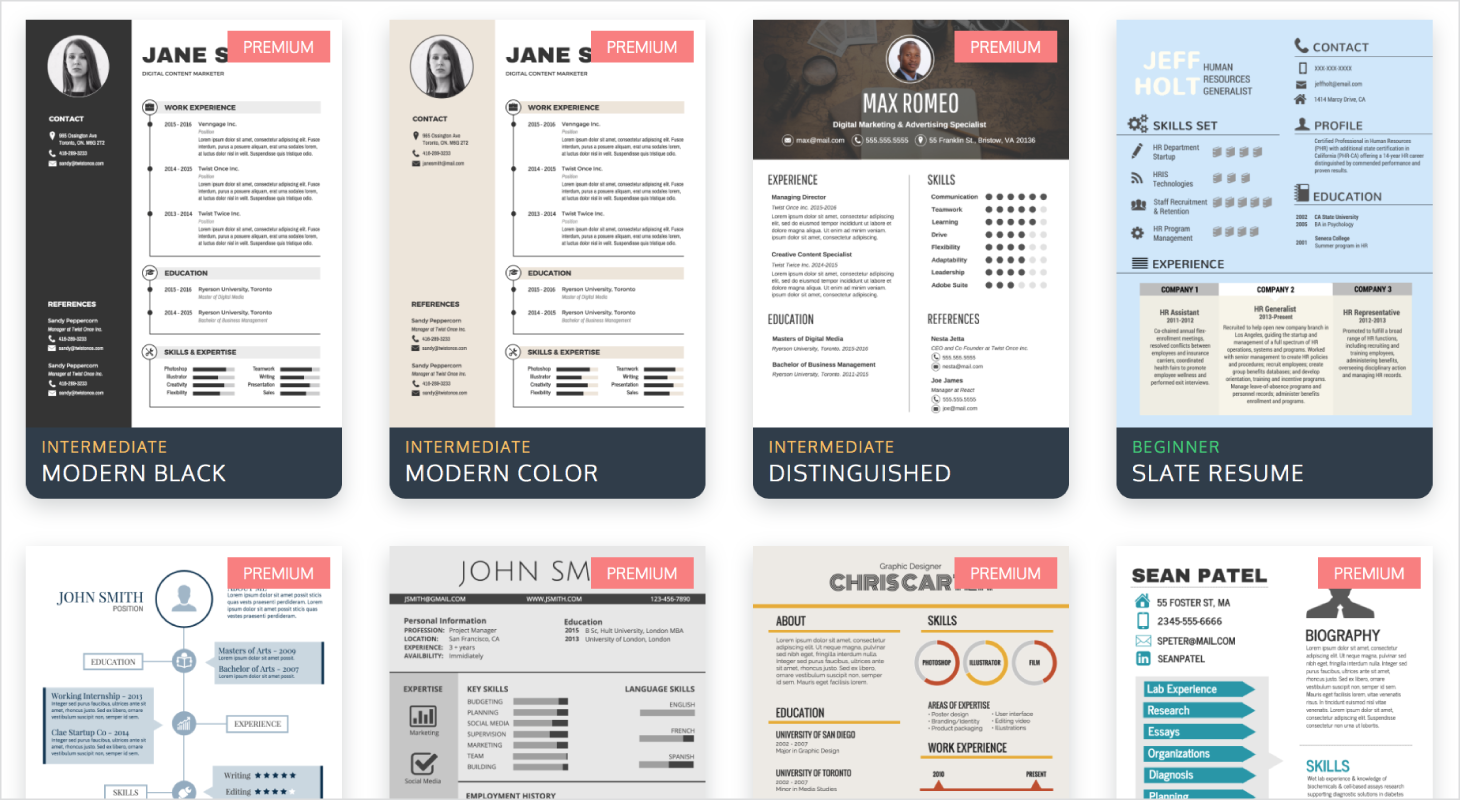 This is not really something new, and it has become a trend for jobseekers sending infographic CV. Guess what, there are even people out there that provide affordable services in creating infographic CV!
One couldn't lie that infographics are so engaging and creative because they portray information, data and facts in a clear and easy-to-read way. Plus, it's visually pleasing to read! Infographics present your content well pretty much same like the common CV but it's shorter and punchier. Don't you think the layout can catch the readers' eyes?
2. The video CV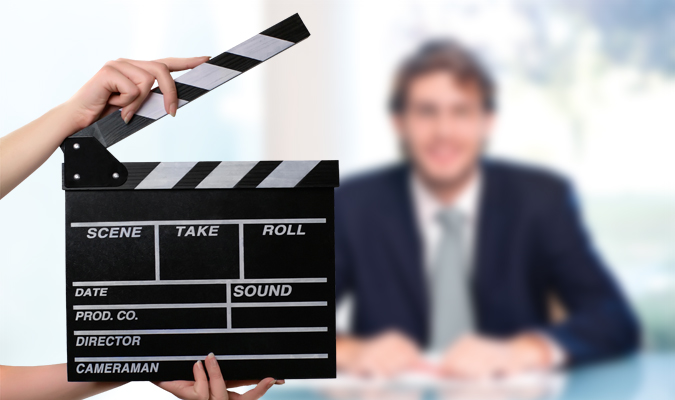 Some people are very talkative and they are naturals on camera. So if you think you can shine on camera, try to do something unique! Do you guys know that video marketing has gone viral over the past few years? It has become a new trend in applying for a job. Shoot a video CV of you using YouTube, Snapchat, Facebook Live, Instagram Live or any tools that you think it's okay to use.
It's so common in America to use this method and even in Malaysia, there are certain organisations that require you to shoot a 3-minute video of "tell me about yourself". If your head is full of wild and creative ideas, splurge it on the video CV. Surely, you will stand out and give employers a real glimpse of your personality rather than just read it on your resume.
3. The personal website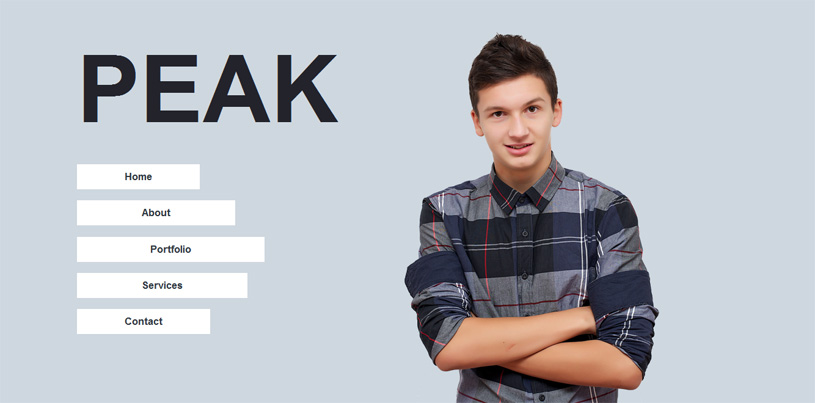 This is the best method for those who are in creative fields such as photography, videography, creative writing and etc. You are so into writing and you even have your own blog or website? Well, it's a bonus for you! Just send your personal website link to the employer and let them get to know about you from it.
A personal website is very useful because it gives you a platform to be creative and showcase your work portfolio to the employers. Don't hide your outstanding portfolio! Show it off to potential employers.
4. The old-school letter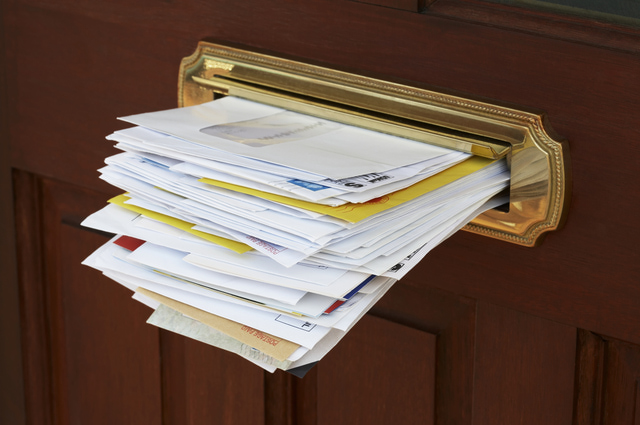 There's no doubt that people are no longer using mail to send documents. In this era, everything can be done by sending a simple email, where you can attach a bundle of files to many people. But, it's not wrong to stick to the old style.
So how about we go back to 90's where we send CV through direct mail? Isn't it interesting to do? Yes, don't worry, employers still receive direct mail but it's just rare nowadays. Of course, this method cost money, but if you want to do something unique then go ahead!
5. Let's level up the CV game!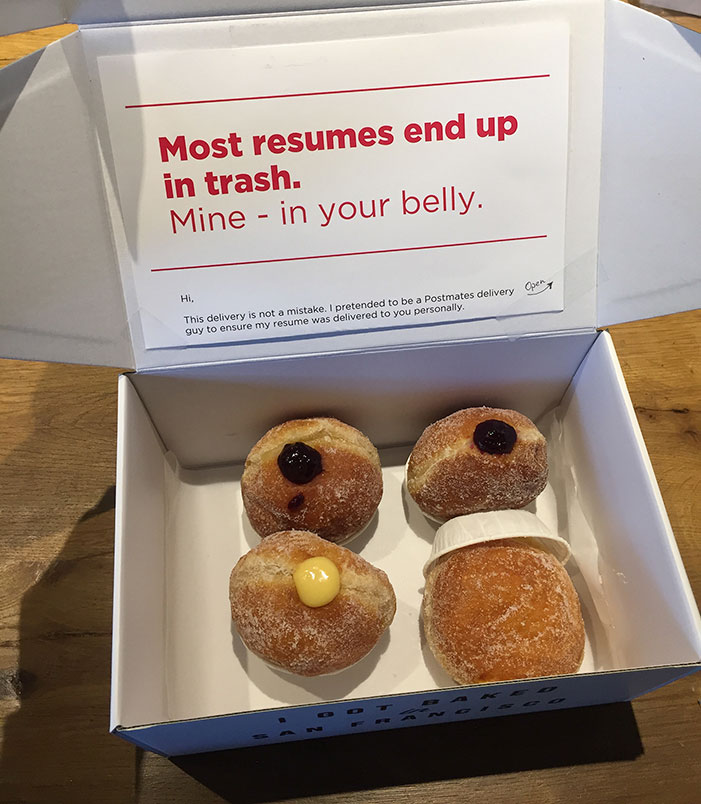 If you're super creative and don't know how to share it, well you're definitely can go wild in sending CV! Have you ever heard about this one fella who sent a box of doughnuts that contains his CV to the employer? What makes it super creative is when he wrote "Most resumes end up in trash. Mine - in your belly." It's a good move for those of you who are in a competitive, creative industry. Perhaps it's not cool to use for a traditional industry.
*Source: Coburgbank
It's not too late to learn something new. Keep learning new thing and if you haven't heard any of these methods in creating a resume, then learn about it! Create something unique and straightaway send it to the hiring managers! Good luck guys in getting a job. Oh yes, be sure to check these articles if you wish to know more tips about career:
1) Why Your Last 2 Weeks at Work Is Crucial! 5 Steps to Resign Professionally -CLICK HERE-
2) Soalan Berani Mati Yang Korang Patut Tanya Sewaktu Temuduga Kerja -CLICK HERE-
3) Help! I Think I just Ruined My Interview. What Should I Do? -CLICK HERE-